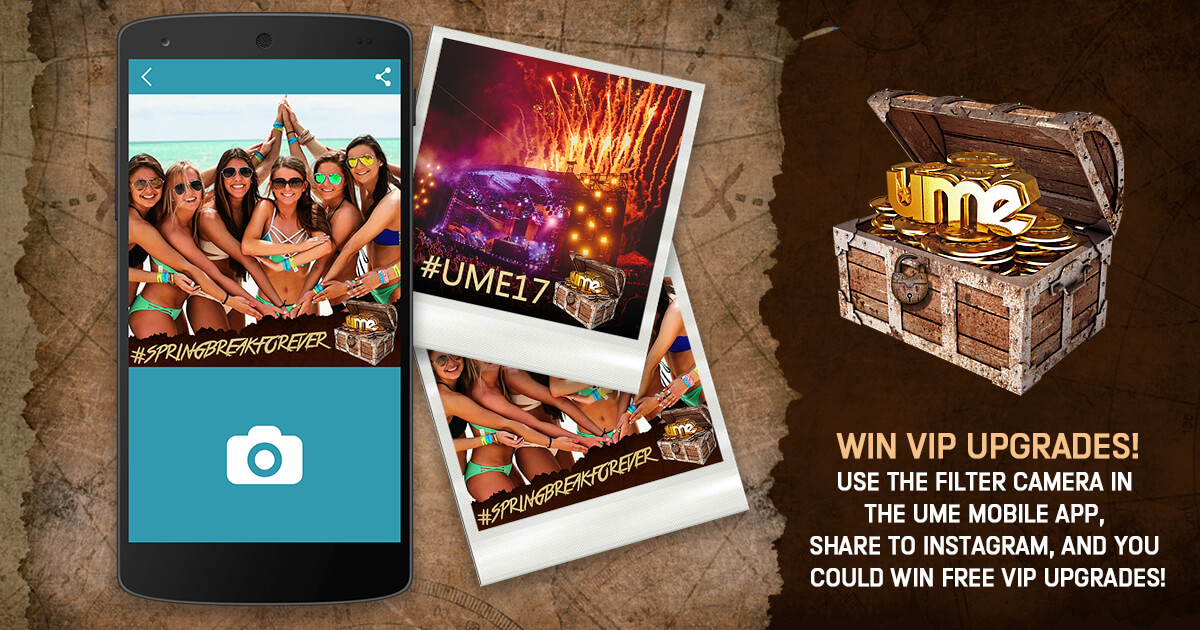 With our seaside vacation around the bend, next week we'll be shouting #SpringBreakForever! By the time our Ultimate Music Experience kicks off, we know you'll never want to leave South Padre Island. Share with us the best pic's of why you want to stay on #SpringBreakForever for a chance to win daily VIP upgrades!
Use the mobile app's custom camera filter to snap pictures of you and your crew on the beach and loving life. Three (3) lucky winners of the photo contest will enjoy a highly prized upgrade to VIP status. Contest submissions must be entered by the time gates open at 7:00 PM on Thursday, March 16th.
How to Enter
Take a picture using the camera filters on the mobile app and share it on Instagram using the hashtag #SpringBreakForever before gates open on day one! The UME mobile app is available free for both Android and iOS devices.