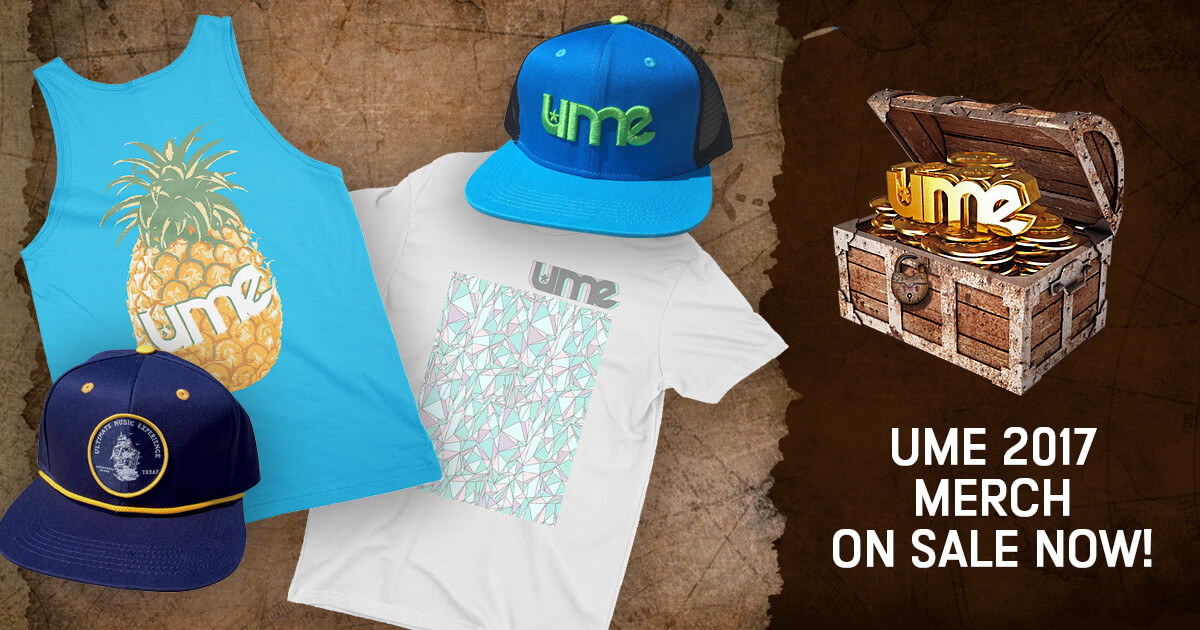 The seventh annual edition of Ultimate Music Experience has come to an end, and while part of us wants to cry because it's over, we're too busy smiling from all the fun memories. Today, we have one more thing to be excited about, as you can now shop the latest UME designs at the online merch store!
The online UME store features the freshest threads commemorating the 2017 festival edition! Dress in the Ultimate fashion from head to toe, with an array of options including apparel and accessories. Made of 100% cotton and minimal shrink, enjoy a regular fit inspired by our annual spring break event. Make your selections from the Ultimate styles. Sail away in a navy blue pirate tee, embrace the sun in a tropical tank, or trip out over a geometric print.
Whatever you choose, let the world know you had the Ultimate Music Experience and head to the online merch store today!