The iconic "boom box" of the 70s defined urban style, bringing music to the street. Last year, world-audio innovator Monster introduced a line of reimagined boom boxes for the 21st century; starting with the unveiling of The Monster Blaster. A supercharged, wireless version of the classic portable speaker system, with a massive subwoofer and modern sound.
Bring Home the Party!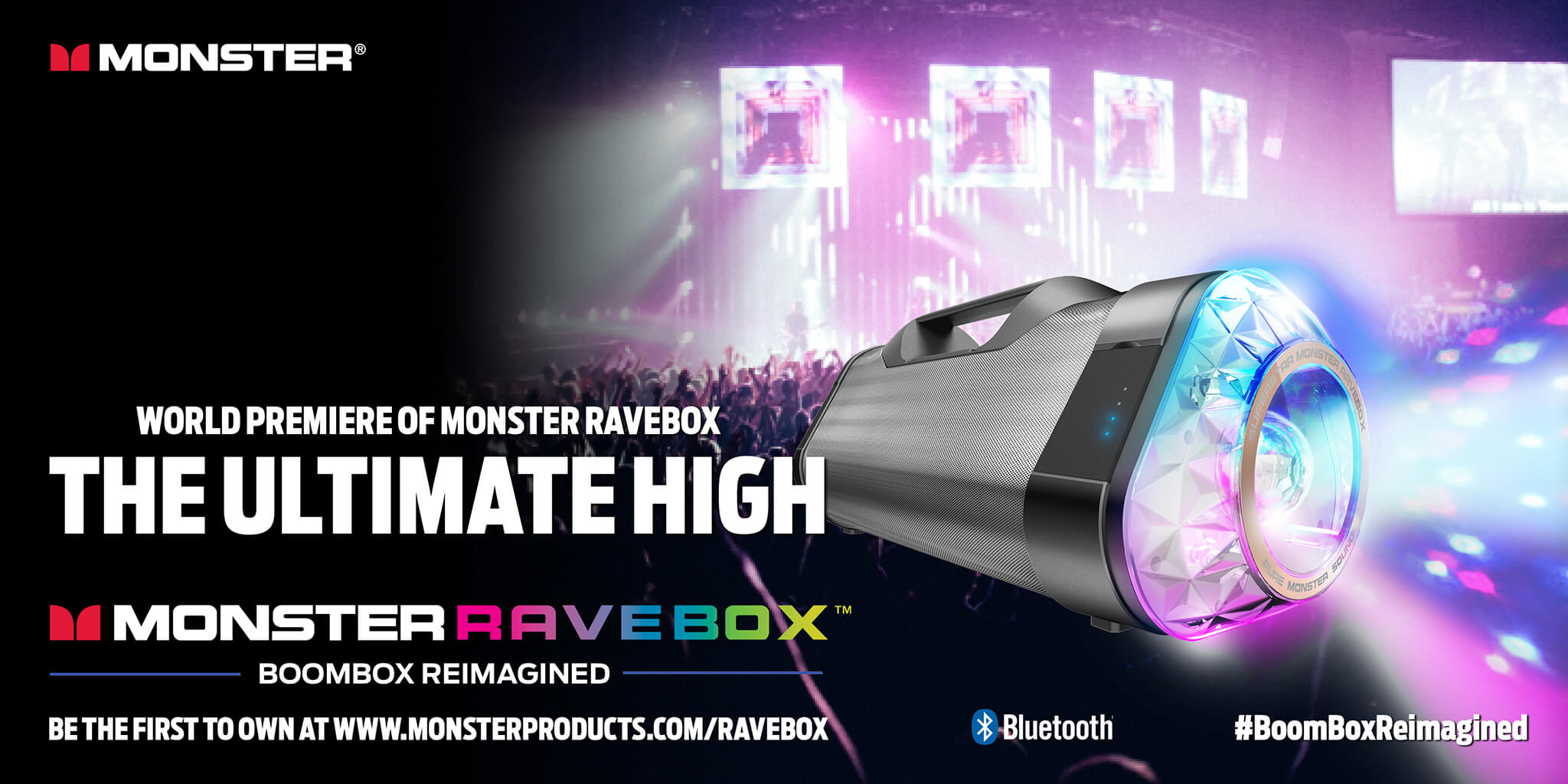 This week at Ultimate Music Experience, Monster launches the latest in the line of reimagined boom boxes — the Monster RaveBox. It takes the portable speaker party to a new level of intensity. Inspired by dance music festivals, the Monster RaveBox offers rich, dynamic sound, plus a kaleidoscopic light show that pulsates and radiates in synch with the music. Now you can bring the festival home and enjoy the energy of lights and sound.
The RaveBox's booming quality is achieved by four separate speaker drivers arrayed in a V-shaped cabinet that disperses the sound widely, supported by a down-firing powered subwoofer that pumps out a thundering, dynamic low end. The laser-like light show is achieved by multicolored LED lights shining through a rotating translucent ball and a faceted prism. As the ball spins the light shoots out in response to the music! Plus, there are a few other nice features: it's waterproof, has two listening modes (indoor and outdoor), a 12-hour battery life, and convenient ports (Aux In, Line Out, and USB). You can even use it as a P.A. and plug in the mic!
Bring the festival home today. Get your own Monster Ravebox for only $25/month at MonsterProducts.com/ravebox