One of the best things about Ultimate Music Experience is meeting people along the way, so if you're staying near the event, why not walk to Clayton's Outdoors? Getting to and from the party has never been easier, with so many hotels in walking distance of around 1.5 miles from the venue. Make your way on foot, walk and talk!
Parking and Arrival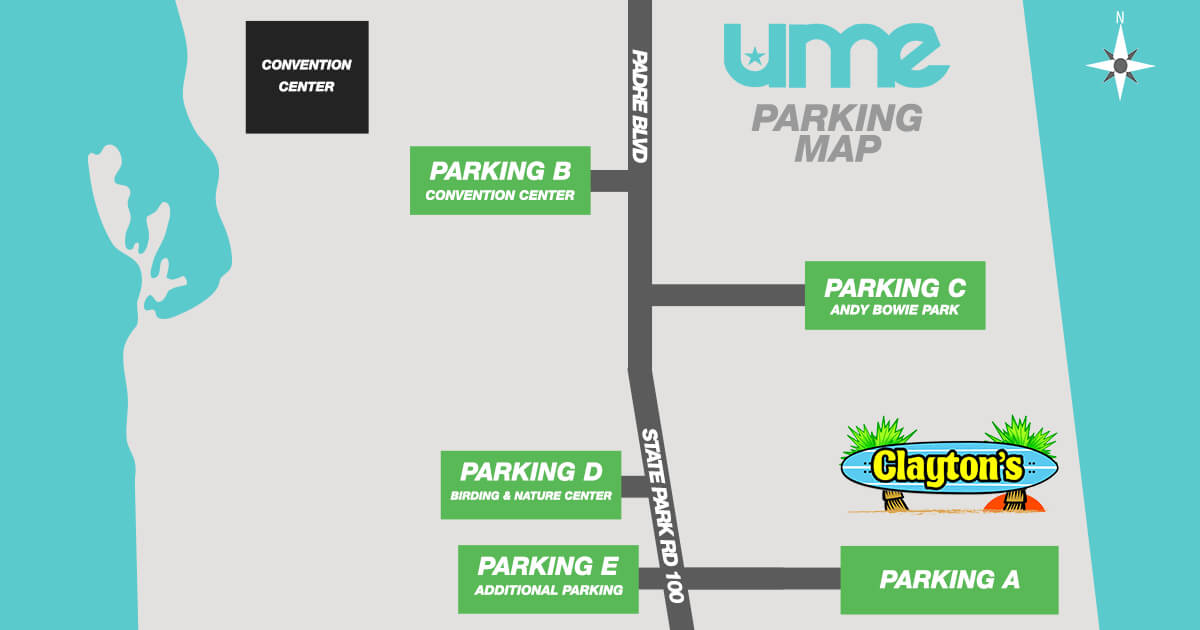 For those traveling by car, there are several parking options nearby. The closest lots include Clayton's, the Convention Center, Andy Bowie Park, and the Birding and Nature Center, with additional local parking available. For the Ultimate convenience, guests of the Hilton Garden Inn and La Quinta can park on-site at the hotel. As always CARPOOL is king! Rally your crew to celebrate spring break by sharing the ride. Everyone wants to see their favorite artists play, so head out early to allow for traffic.
If you don't want to make the walk by foot, and driving isn't an option, then take advantage of the free shuttles on South Padre Island via Beach Reach.