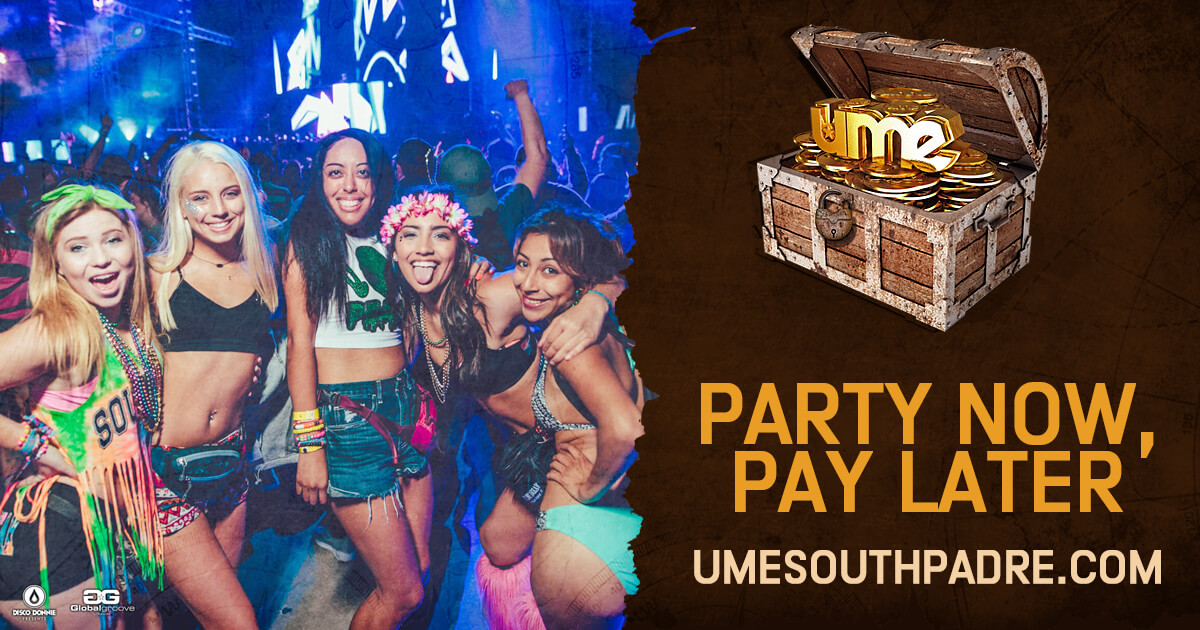 March is finally here, and though only a limited number of tickets remain for the 2017 edition of Ultimate Music Experience, we still have some room left on our newly expanded dance floor at Clayton's Outdoors. For those who have yet to secure entry, we're excited to let you know about another payment option that'll help you pay your way to a week's worth of performances from Borgore, Marshmello, Tiësto, ZEDD, and many more.
Party now and pay later! Affirm is the Ultimate payment method that's an alternative to credit cards. To start an Affirm payment plan, buy UME tickets on Eventbrite and initiate a quick approval process that issues an "Approved" or "Denied" verdict depending on a 'soft' credit check. Affirm offers instant financing that can be paid in fixed monthly installments over three or six months, with an average APR ranging between 10% and 30%. See if you qualify for Affirm to get your tickets to the spring break madness and pay over time!
Affirm Payment Plan Signup

Visit the Eventbrite ticket page.
Select your ticket as your normally would and proceed to check-out.
During check-out, select Affirm from the dropdown under "Payment Method."
Fill out the information for your Affirm application.
Upon Affirm approval, you will be emailed your festival ticket!