Ultimate Music Experience 2017
Our dance music paradise welcomes you from March 15-18th for a larger than life spring break celebration at Clayton's Outdoors. For the 2017 edition we're expanding to a larger seaside location to make room for our massive festival.
Beach by day and festival by night, America's largest spring break event returns to the shores of South Padre Island with a stellar lineup of electronic music stacked across four nights. From rumbling low-ends to emotive highs, UME '17 features a range of styles from today's hottest producers. It all begins at the official pre-party with Borgore, followed by headliners Marshmello, Tiësto, and ZEDD to close out the festival.
Dates
Pre-Party: Wednesday, March 15th
Box Office opens at 4:00 PM
Gates open at 8:00 PM.
Event ends at 2:00 AM.
Festival: March 16-18th
Box Office opens at 12:00 PM
Gates open at 7:00 PM.
Event ends at 2:00 AM.
Age Limit
You must be at least 16 years of age to enter the event. To purchase and consume alcohol, you must be at least 21 years of age.
Location
The 2017 edition of Ultimate Music Experience will be held at Clayton's Outdoors on South Padre Island, Texas (6900 Padre Blvd, South Padre Island, TX 78597).
Parking
Provisions have been made to accommodate parking in the surrounding area. Bear in mind, if you book your stay at one of the numerous hotels nearby it makes for a lovely stroll. With over 1,500 rooms in a half mile radius, it's the best of both worlds.
Weather
The festival will take place rain or shine, excluding life threatening weather. Please keep up-to-date on local weather reports and plan your attire and preparations accordingly.
Security and Entry
By purchasing a ticket, you agree to submit to a thorough, TSA-style search, including emptying your pockets and bags, having all of your items examined, a full pat-down, and possibly removing your shoes. We reserve the right to refuse entry to anyone.
Zero Tolerance for Drug Use or Possession
The use or possession of any illegal drugs or substances will not be tolerated - either inside or outside the venue. If you are found inebriated at the entrance, security will not allow you to enter the festival. Event staff reserves the right of admittance refusal.
Safety and Medical
We are dedicated to providing the most secure and safe environment for our patrons as possible. A team consisting of public and private security, as well as medical staff, will be present throughout the entire event. If you require assistance, please look for the medical and information tents, or seek out a security or staff team member.
Amenities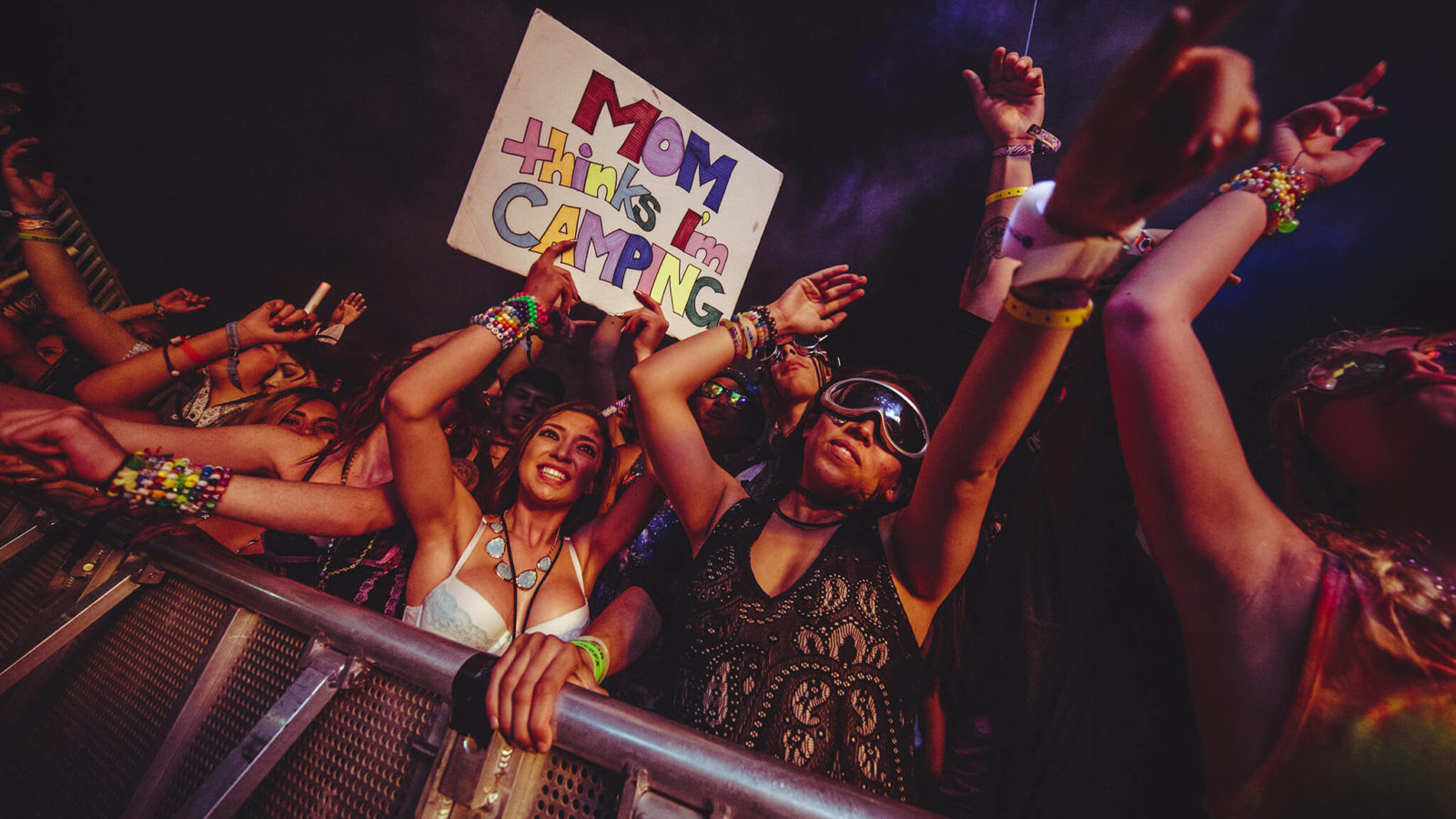 Refreshments
Food and beverage stands are located throughout the event, with roaming vendors carrying water, snacks, and other beverages.
Alcohol
Bars located throughout the festival will serve beer and liquor. Service hours may be limited. You must be at least 21 years of age with valid identification.
Safety & Medical
To ensure a safe environment for all, security and medical staff will be present throughout the entire event. If you need any assistance, please go to the nearest medical or information tent, or seek out an event staff member.
General Store
The general store is stocked with items you may have forgotten at home. From eye drops, tampons, and sun screen - these are just a few of the items available.
Information
Information booths will be stationed throughout the venue. Check your festival map for specific locations.
Merchandise
Ultimate Music Experience merch booths can be found on the event map and will have a variety of tees, tanks, hats, official water bottles and more! We get new styles and designs each year, so don't miss out.
Guidelines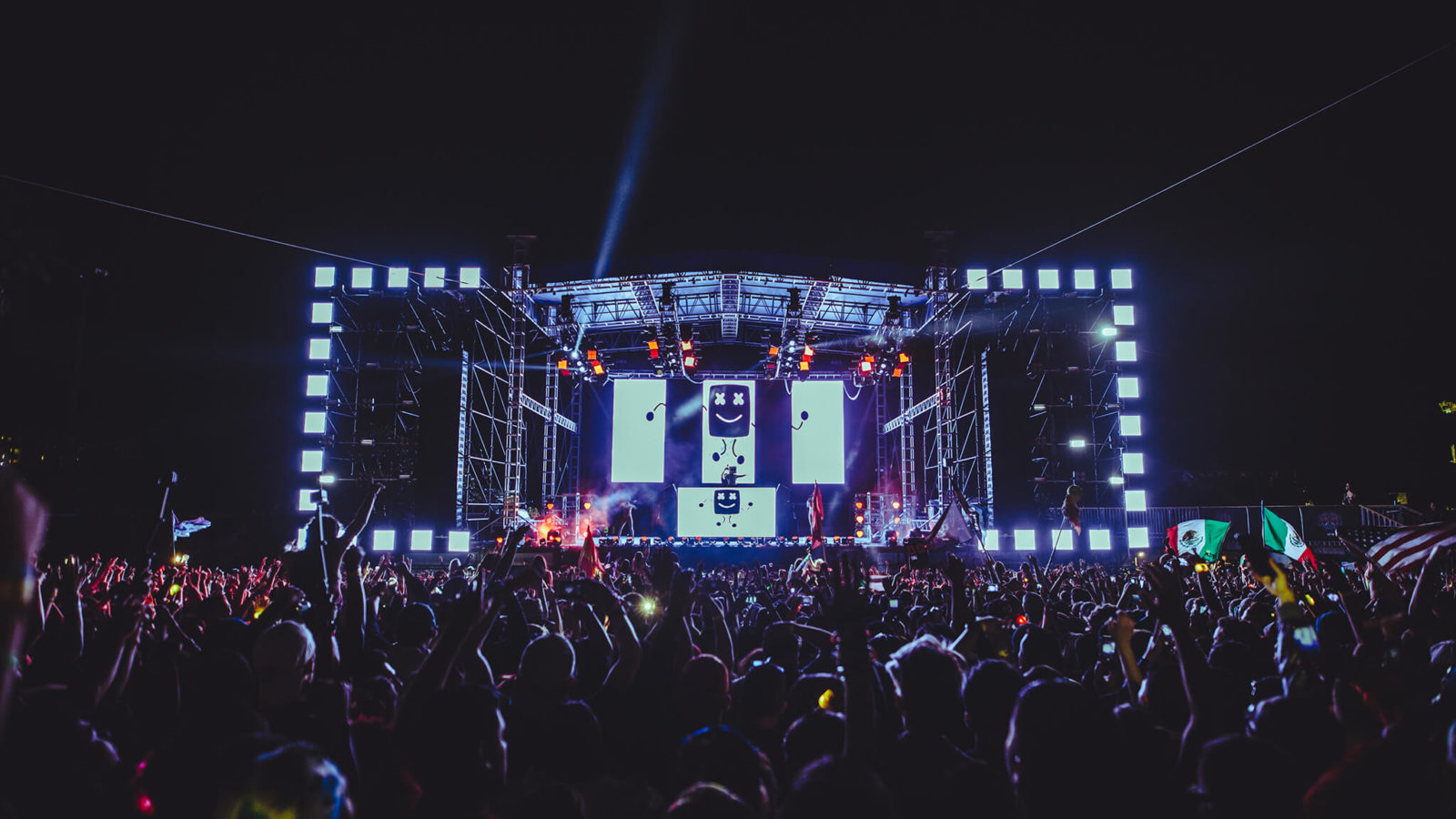 Code of Conduct
NO Re-entry/Ins & Outs.
NO Refunds or Exchanges.
NO Sitting on Designated Dance Floor Areas.
NO Moshing, Crowd Surfing, or Stage Diving.
NO Unauthorized/Unlicensed Vendors Allowed.
NO Unauthorized Solicitations, Handbills, Sampling, Giveaways, etc.
NO Camping.
NO Tailgating.
Please Bring
Your Ticket (paper or digital) or Wristband.
Your Photo ID.
Comfortable Clothing and Shoes.
Smiles and Good Vibes.
Festival Costumes Encouraged.
Acceptable Items
OK Small Bags, Draw-string Backpacks, and Purses (Maximum 21" x 10" x 14"). No multi-pocket bags are permitted.
OK Fanny Packs.
OK Glowsticks, Flow-wands, Batons, or Orbs.
OK Orbits, Flowlights, or Poi.
OK Handheld Camera Devices (GoPro, Sony Action Cam, HTC Re Camera, etc. Must be 6" in size or less.)
OK Selfie Sticks.
OK Mobile Phones.
OK Portable Battery Chargers.
OK Lighters.
OK Earplugs.
OK Sunglasses.
OK Hats.
OK Ponchos.
OK Glowing/Illuminated Costumes or Jewelry.
OK Lip Liner, Lip Gloss, Lipstick, Sealed Chapstick.
OK Sealed Packs of Gum.
OK Sealed Eyedrops.
OK Sealed Tampons.
OK Dry Makeup (NO liquid makeup).
OK Sealed Sunscreen (Trial size, non-aerosol).
OK Sealed Deodorant (Trial size, non-aerosol).
OK Sealed/Disposable E-Cigarettes.
OK Vaporized E-Cigarettes (Including refillable liquid chambers, must be empty upon arrival.)
OK Sealed Packs of Cigarettes.
OK Plastic Tarps and Blankets.
OK Hula Hoops (Including LED).
OK Fatheads and Posters.
OK Flags, Decorated Pool Noodles, and Totems that DO NOT contain metal pieces, sharpened elements, or are capable of being pounded into the ground or hurting others.
Prohibited Items
NO Illegal Substances.
NO Drugs or Drug Paraphernalia.
NO Unopened Over the Counter Medications.
NO Unopened Bottle of Vitamins.
NO Animals (except service animals).
NO Massagers.
NO LED Gloves or LED Microlights.
NO Laser Pointers.
NO Pacifiers, Dust Masks, or Gas Masks.
NO Glass, Cans, Cups, or Coolers.
NO Markers, Pens, or Spray Paint.
NO Large Chains or Spiked Jewelry.
NO Stuffed Animals or Dolls.
NO Stickers, Flyers, Banners.
NO Inflatables, Balloons, Balls, Frisbees.
NO Tents, Umbrellas, or Chairs.
NO Bota Bags or Camelbaks.
NO Backpacks, Purses, or Bags larger than 21" x 10" x 14".
NO Open Packs of Cigarettes.
NO Unsealed Tampons.
NO Liquid Makeup.
NO Unsealed or Aerosol Sunscreen.
NO Outside Food or Beverages (Including Alcohol, Candy, etc).
NO Musical Instruments (Including Whistles, etc).
NO Tactical Gear.
NO Weapons of any Kind (Including Pocket Knives, Pepper Spray, Fireworks, etc).
NO Professional Recording Equipment - Photo, Video, or Audio (Including Detachable Lenses, Tripods, Big Zooms, etc).
NO Drones or Unmanned Aerial Vehicles (UAVs).
NO Totems which contain metal pieces, sharpened elements, or are capable of being pounded into the ground or hurting others. Totems and flags without these pieces and deemed safe at entry will be allowed.
NO Items deemed as posing a threat to the safe enjoyment of the concert by management.
Identification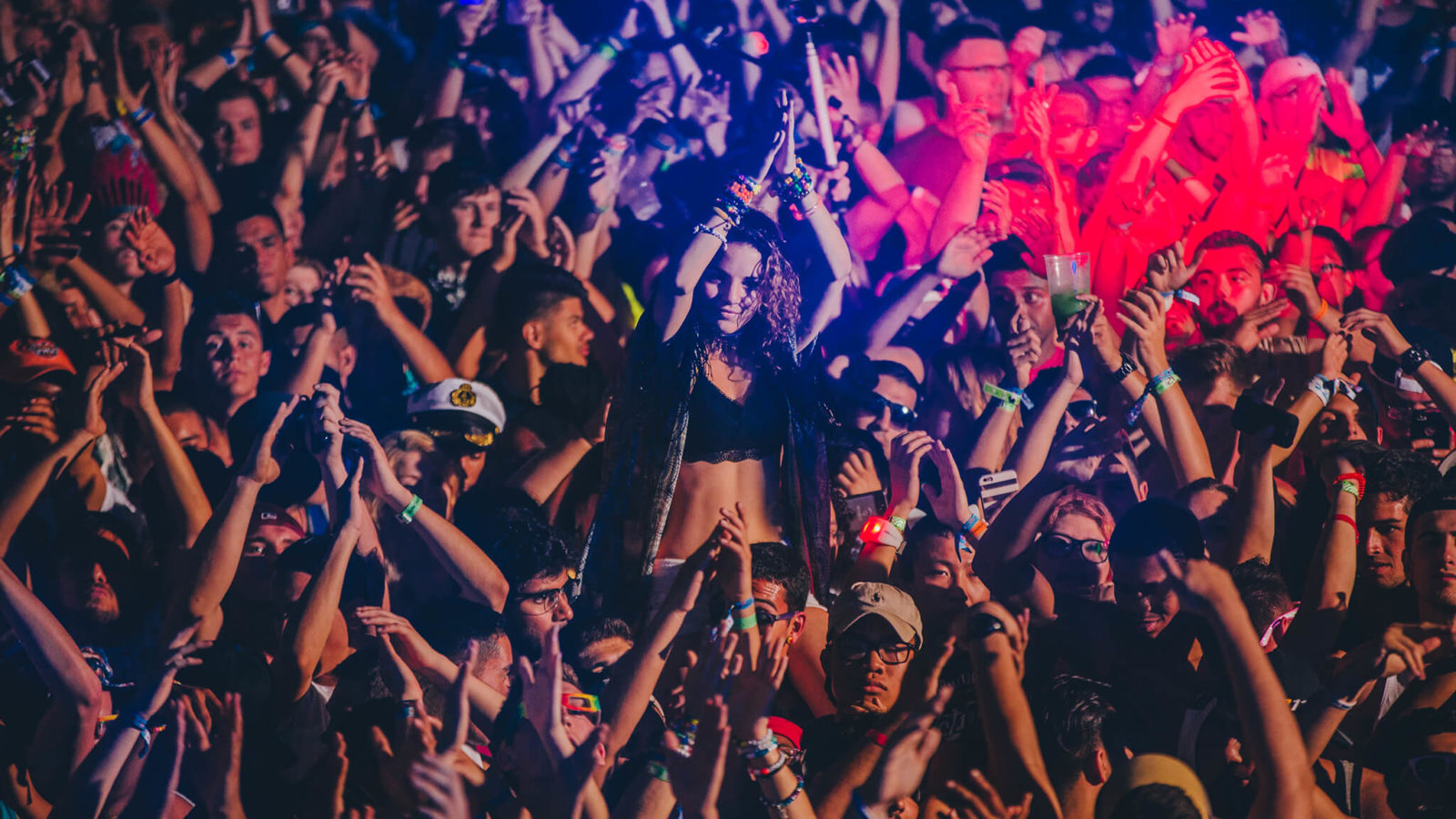 Acceptable Forms of Identification
United States Passport.
DHS "Trusted Traveler" Card (Global Entry, NEXUS, SENTRI, FAST).
United States Military ID (active duty or retired military and their dependents, and DOD civilians).
Permanent Resident Card Border Crossing Card.
DHS-Designated Enhanced Driver's License.
Driver's Licenses or other state photo identity cards issued by Department of Motor Vehicles or equivalent (Paper ID's are not permitted).
Native American Tribal Photo ID.
A foreign government-issued passport.
Canadian provincial driver's license or Indian and Northern Affairs Canada (INAC) card.
Transportation Worker Identification Credential (TWIC).
Mexican Consulate ID (Only Permitted with a secondary form of ID - EX: School ID).
Unacceptable Forms of Identification
Expired identification card.
School identification card.
License/ID card issued in countries other than the U.S. or Canada.
Birth certificate.
Social security card.
Federal immigration card.
Voter registration card.
Copies of any acceptable forms of identification.